On April 25, 2017 the Project Management Institute (PMI®) Luxembourg Chapter, in collaboration with Project Managers Without Borders (PMWB), offered a great opportunity for members and non-members of the Chapter to network and exchange knowledge to help the people of Accra, Ghana's capital.
Every year, since 1959, Accra has tremendous problems with flooding during the rainy season. The floods bring chaos and many casualties, as known solutions are not implemented.

Besides the impact of the generated flood wave, the immense rainfall resulted into pockets of heavily contaminated standing water, affecting the health of the communities that reside in low-lying, vulnerable areas.
To help the people of Accra, PMWB organized the Accra Flooding Program, which is made up of several initiatives around the globe with a team of virtual volunteers. PMWB's Director at Large Kris Troukens, led a very interactive workshop in Luxembourg.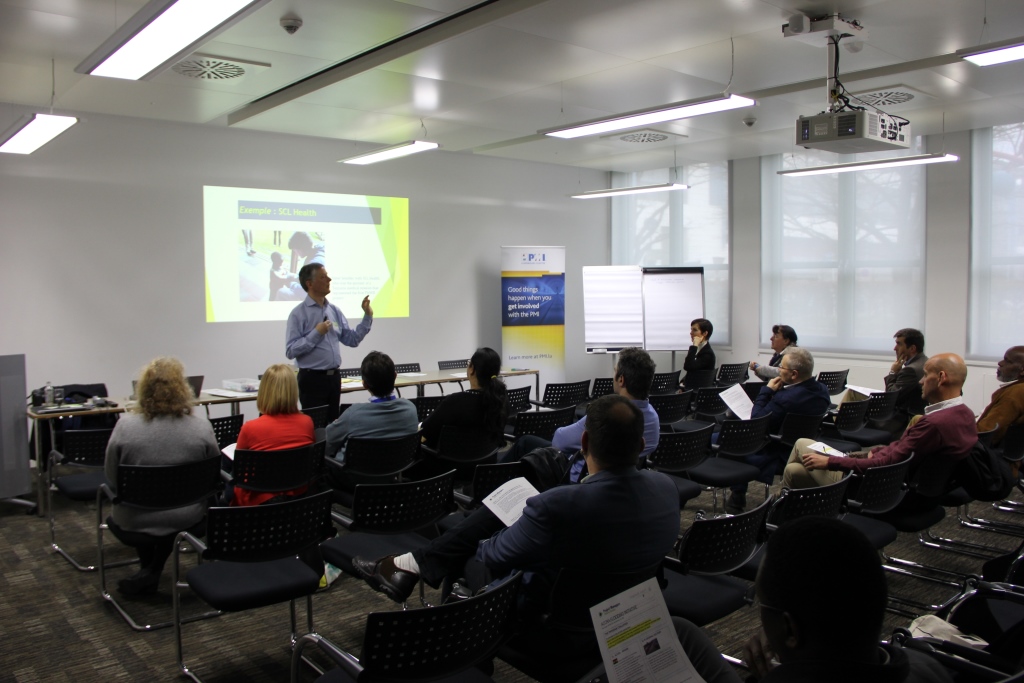 The participants were divided in two teams and assigned the task to brainstorm on specific problems that during the previous phases of the initiative have been identified as the root cause of the flooding issue.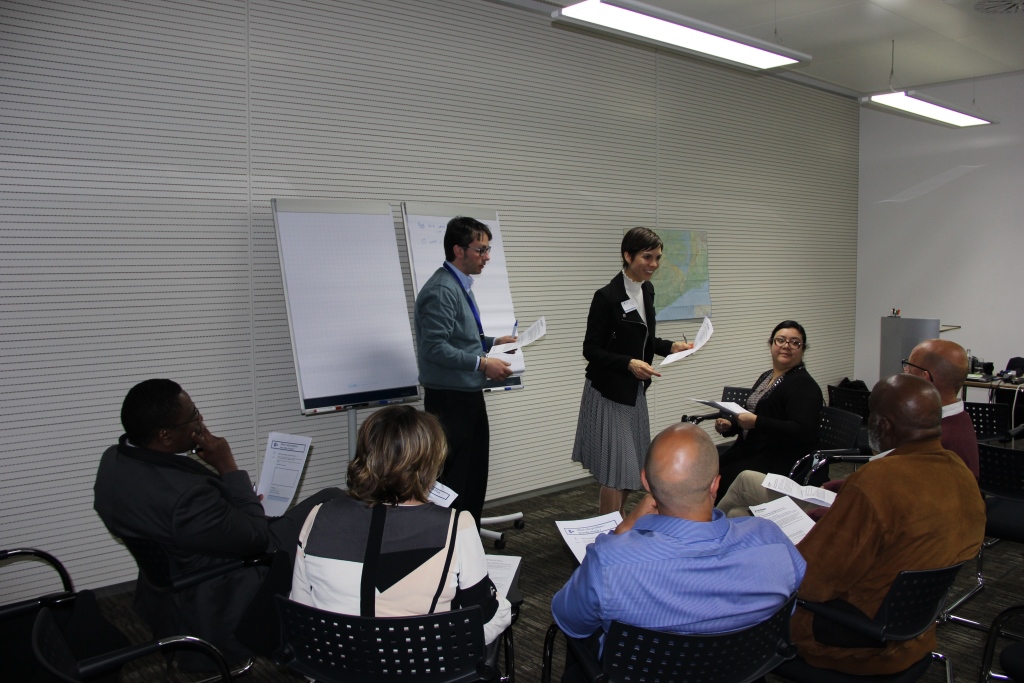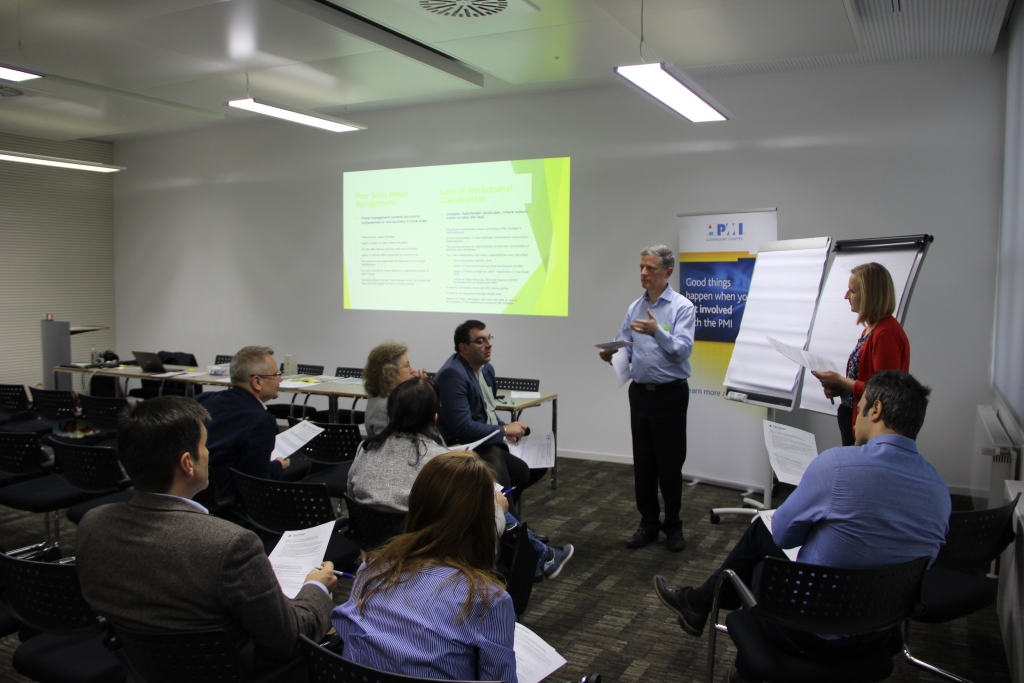 Motivated by the passion and commitment Kris communicated during the initial welcoming session, the two teams engaged a dense discussion on subjects like poor waste management and lack of institutional coordination.
As a result, an action plan with phases, milestones and tasks was produced. The ideas gathered during the workshop will now be incorporated in a master plan that will be finalized after two additional workshops to be held in the UK and Greece, with target completion set by the end of 2017.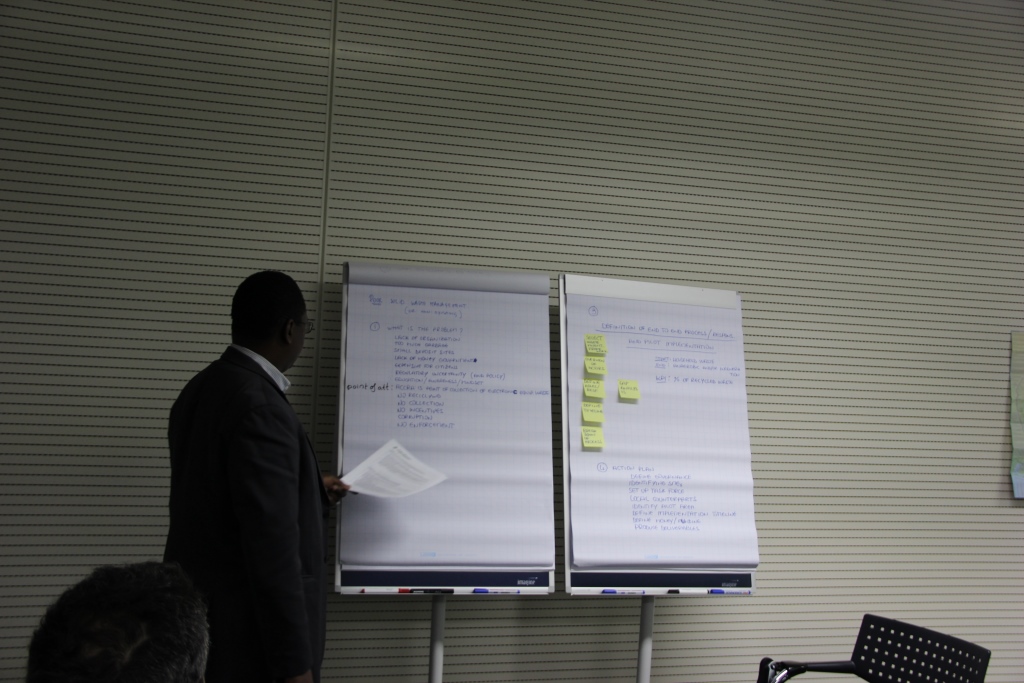 PMI is the world's largest non-profit membership association for the project management profession (www.pmi.org). For more information about the PMI® Luxembourg Chapter, and the upcoming events throughout 2017, you can visit www.pmi.lu.
Project Managers Without Borders is a Not-For-Profit organization whose mission is to engage the global project management community through collaborative and sustainable projects that make a positive difference in the world. For more information, you can visit www.pmwbi.org.
Mario Palladino
PMI Luxembourg Chapter Volunteer
Media Files: