"Good Things Happen" when you get involved with PMI Luxembourg
Continue building the sustainable community active since 2003 and expand activities across the chapter borders, this is our target today.
Each year, we offer at least 8 events (and 16 PDUs) to our members to stay abreast of best practices, expand their knowledge of project management-related matters and network with peers.
Many of the events are also available to non-chapter PMI members and to the greater Project Management Community.
Privacy by Design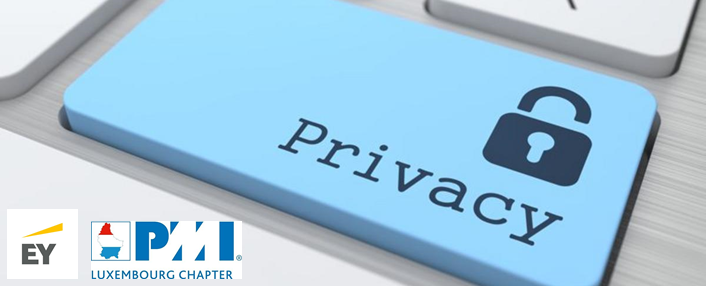 Tuesday, 30 April 2019 from 18:30 to 21:00.
EY and PMI Luxembourg Chapter are pleased to invite you to the event on Privacy by Design, another dimension of Project Management embedded into business strategy. During this session, we will talk on how GDPR is bringing an added value to the organization, how business strategies are right now turning around this compliance "issue", and how Project Management is embedded into it through the concept of "privacy by design".
Impact made possible by a Project Manager - PMI® EMEA Congress 2019

Loooking for insights and inspiration? Join PMI® and TED EMEA Congress.
For 50 years, project and programme management professionals have made modern marvels possible. PMI® EMEA Congress 2019 will teach you the concepts, skills and behaviours to help shape the next 50. And thanks to our exciting new partnership with TED, you'll feel even more inspired to do it.
This year's event features PMI's first ever TED Session – a series of live talks specially curated to inspire and inform project management professionals.
In this unique and uplifting session, some of the world's most fascinating speakers will celebrate the bold and the daring, the entrepreneurs who make the impossible possible and the deep thinkers who conjure new possibilities.
The talks will close three days of learning applicable skills, hearing best practices and networking with your peers from around the world. The result? You'll leave with the methods and the motivation to move to the next stage of your career – and make more modern marvels possible.