Luxembourg, 12/02/2019
Energy efficiency in Data centers may look like a very technical topic, so it was a nice surprise from the local Project Management Institute Chapter, to have it on the agenda.
The event took place at Chambre des Métier on February 12, and was a nice occasion to gather regular attendants with several new joiners.
The mix of a strong IT topic, a very good speaker Mr Dimitrios PASPALTZIS, Facilities Management Coordinator at the European Parliament, able to make the topic accessible to the whole audience, and the usual networking event, prove to be an excellent mix that is certainly worth repeating.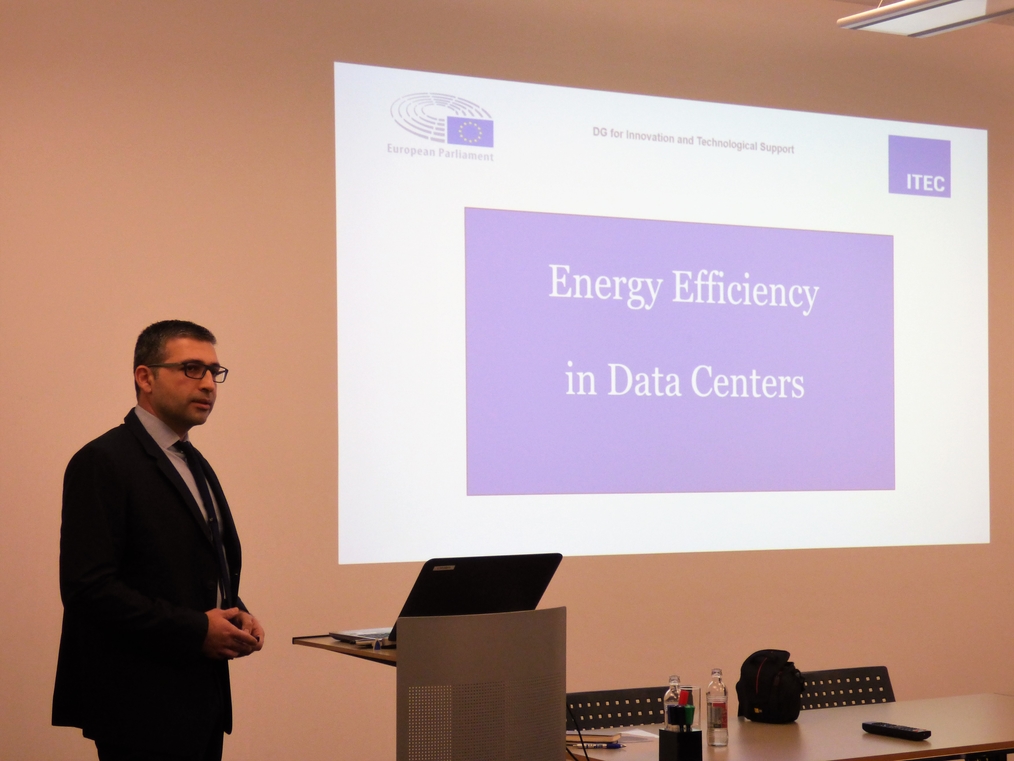 Mr Dimitrios PASPALTZIS
It was also the occasion to promote, within the members, the possibility to attend international events, such as the InNOWation:Creating the future, that will take place in Rome on June 13th -14th
Five lucky Chapter members will have the opportunity to attend the Leadership and Innovation Online Conference, a high-end online event on March 7th.
Next opportunity to join the chapter events will be the beginning of a series: Campfire Mentoring Event, starting on February 28th, registration is mandatory due to the type of event.
Editor: Eloise LE VOT, PMI Luxembourg Chapter Director of Volunteers

Photos: Saskia VAN DYCK, PMI Luxembourg Chapter President

For more information contact:

Nassos KARAGEORGIADIS
Director of Marketing & Communication