Luxembourg, 30/01/2018
Six (6) teams of bright young students from the University of Luxembourg Master in Information and Computer Sciences program presented their innovative ideas and endeavours on how can Technology help Society in a way that truly adds value, in an event jointly organised by PMI Luxembourg Chapter and the University of Luxembourg on January 30, 2018.
After a brief introduction from the PMI Luxembourg Chapter Vice-president Karl-Heinz ROSSLER, Assistant Professor Sergio CORONADO made a small presentation of the concept and expected benefits out of this initiative.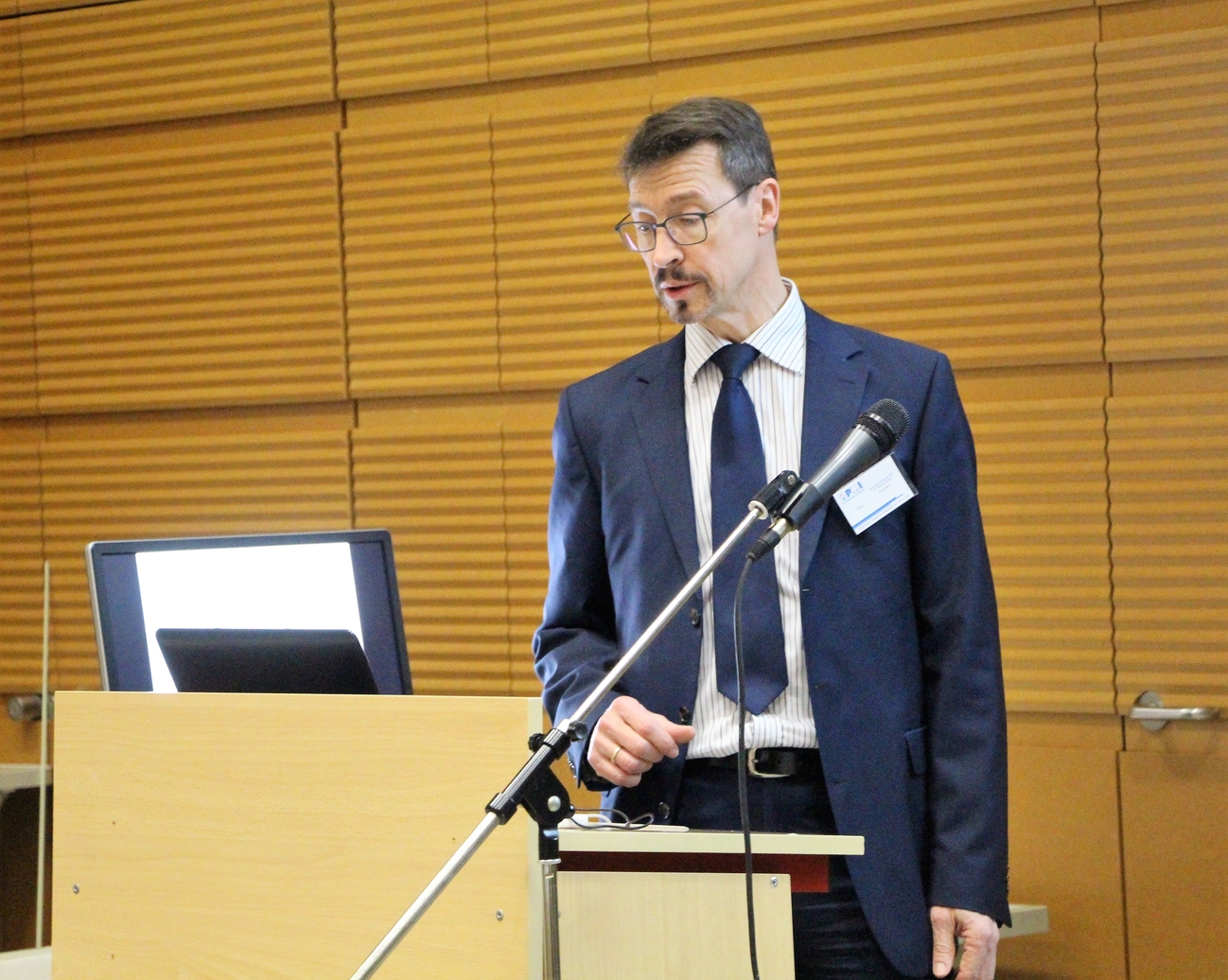 Karl-Heinz ROSSLER - PMI Luxembourg Chapter Vice-president

Initiated in 2009, the course "Advance Project Management" enables second-year students of the Master in Information and Computer Sciences to develop a project in 12 weeks. The students not only have to face short deadlines but also deal with topics relatively far from their core studies. This year, the topic: "How can Technology help Society, in a way that truly adds value?" required from students not only to work within the given constraints but also to really collaborate in a team environment and actually think outside their domains to give life to ideas combining business value with a strong social impact!
Under the guidance of their Professor, the students were given the necessary framework "Speed - within short deadlines" to bring a level of energy and enthusiasm needed for these brilliant ideas. This also served as a platform for a crash course into the concepts of Project Management and Dr. Coronado is hopeful in terms of how he sees this evolving to the next level.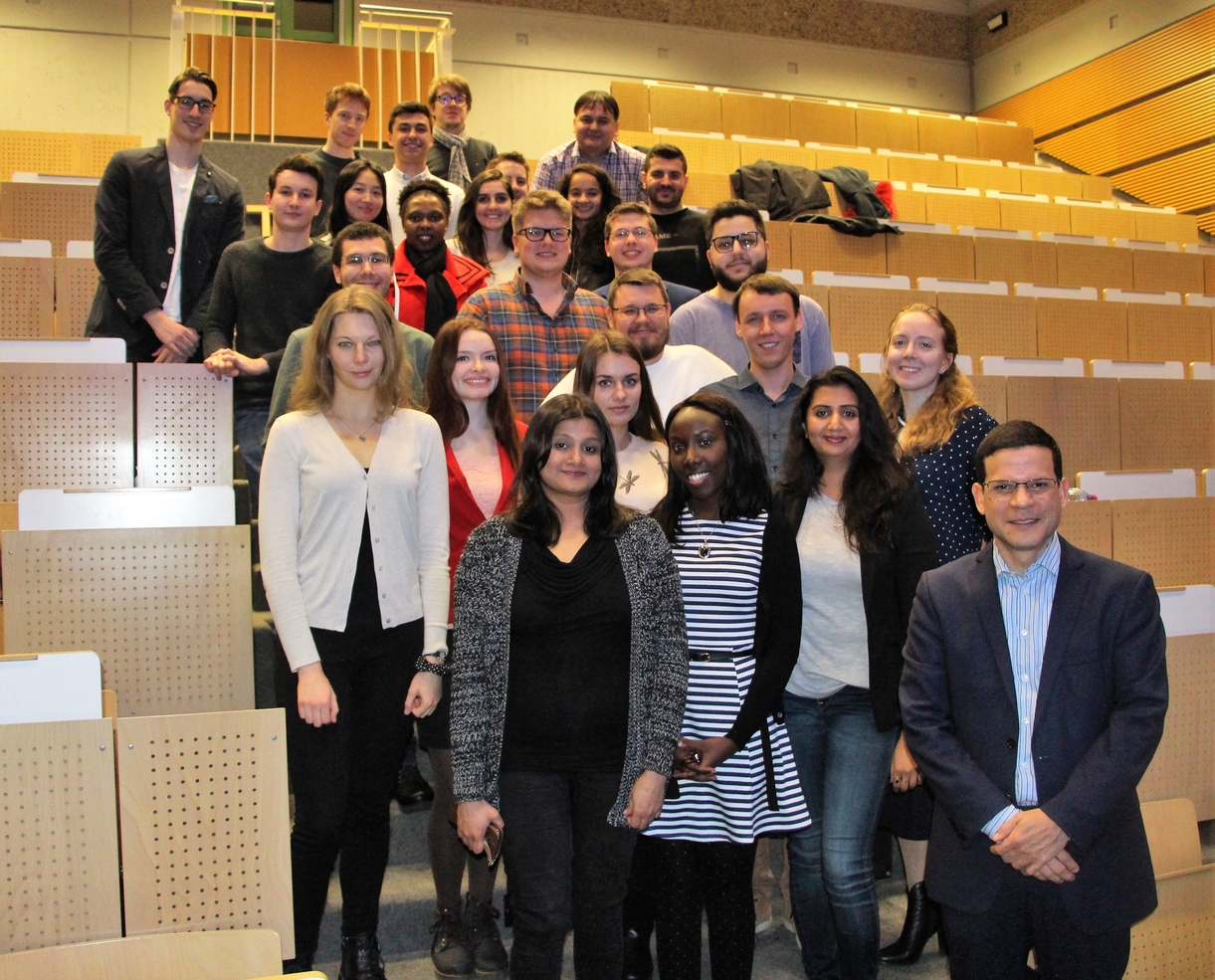 Dr Sergio CORONADO and his Students
Dr. Coronado opened the event and set the stage for his students gaving a brief introduction about the reasoning behind choosing this year's topic: in an increasing technological environment that pulls away the human element, how do you turn things around to make technology work for us? He went on to mention how the 6 finalist ideas were chosen out of a total of 26 ideas and how they were developed over the period of the 12 weeks.
The 6 ideas presented were:
TripAid - A one-stop website designed for people with reduce mobility and other disabilities to help them find barrier-free hotels, restaurants and activities. Where they would be able to rate the attractions and provide feedback for further users. The aim is to help people plan a trip or activity adapted to their physical capabilities.
LuxBikeMap used a unique way for their presentation in telling the story from the point of two biking enthusiasts Max and Cooper who would like to take advantage of the biking paths and would like to engage better with other like-minded people. This really was not just about providing an interactive map of biking paths in Luxembourg, but went beyond that to create a community of people with similar interests who would be able to engage and provide feedback on points of interest and improve overall quality of the biking paths.
Emergency GO - A mobile application for calling emergencies support and being able to get the kind of assistance needed in a timely fashion. They provided statistics in terms of what the current scenario was and the potential their application had in terms of being able to deliver faster service.
HelpShare - A social mobile application with the sole intention of trusting communal ways online. It was to enable people to seek for assistance and help for daily tasks anywhere and at any time over the internet and to achieve a collaborative experience. They were also open to ideas about including a rating/feedback mechanism within their application.
PlayCraft - Took the idea of recycling to the world of music. They set out to make affordable musical instruments from scrap materials. Thereby ensuring that no one is left out from the opportunity to touch, feel and be able to listen to music. We got to see live demo of a 8 Euro Guitar made from scrap, and also a drum and xylophone in action. They had a strong aim to create "social change through music."
Solwee - A crowdfunding platform to helps students in need of financial assistance specifically to be able to go to college and not let finance be a source of hindrance
After the presentations of the teams, Mario PALLADINO, PMI Luxembourg Chapter Director of Membership, gave a brief farewell and anounced the upcoming PMI Campfire event on Tuesday 27/2.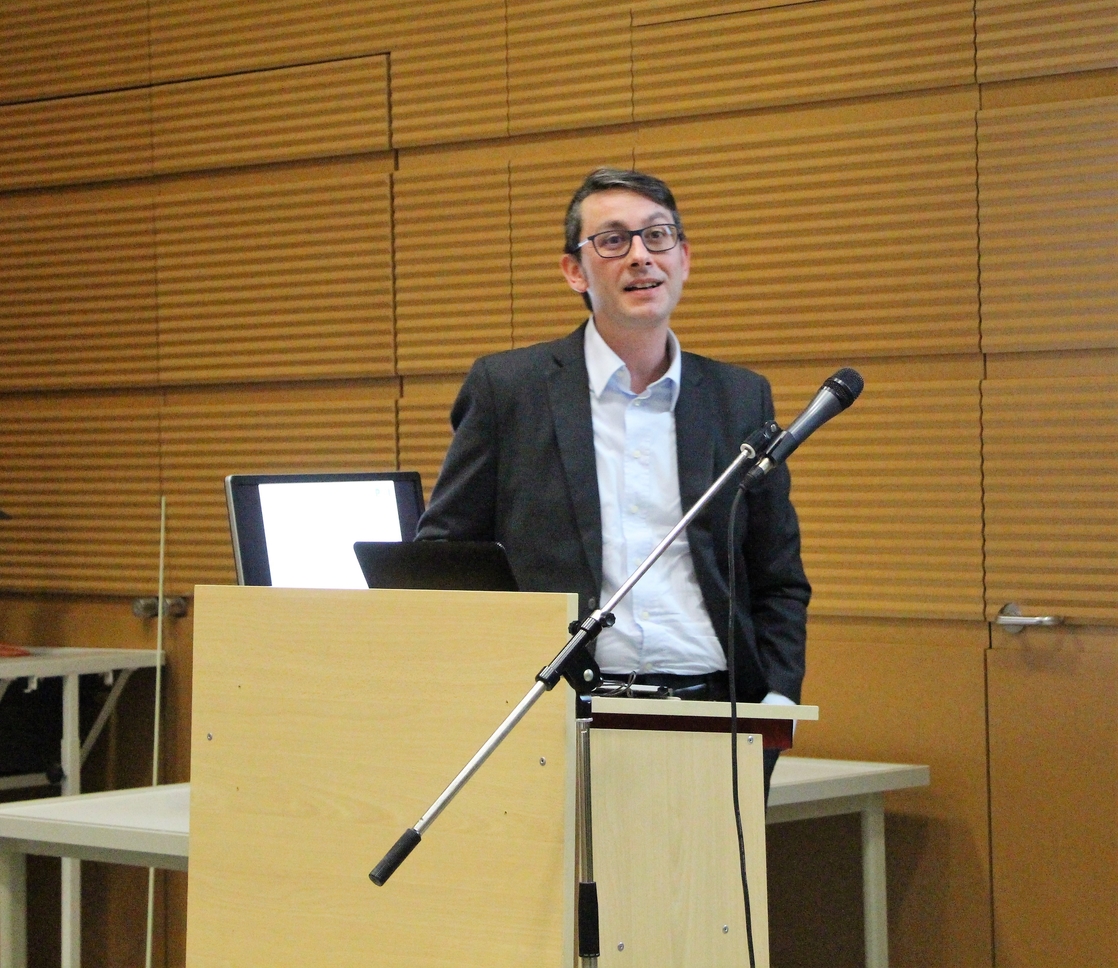 Mario PALLADINO - PMI Luxembourg Chapter Director of Membership
The evening ended with a networking cocktail, where the students who presented with entrepreneurial aspirations, got the chance to talk and interact with other members who were willing to exchange valuable tips and encourage them to take these ideas and implementing them into potentially successful businesses.
Editor: Aazhi AADHAN, PMI Luxembourg Chapter Volunteer
Photos: Alexandre LAGARMITTE, University of Luxembourg

For more information contact:
Nassos KARAGEORGIADIS
Director of Marketing & Communication