The PMI Luxembourg Chapter and Deloitte organized their very first event together on Thursday 9 November 2017.
Despite the challenging traffic conditions, more than 65 people made their way to Deloitte premises and were welcomed by Partner Patrick Laurent.
The audience enjoyed an interesting event dedicated to large-scale transformation projects.
After a brief introduction from the PMI Luxembourg Chapter vice-president Karl-Heinz Rossler, speakers Gwenaël Gavray and Hervé Maillot from Deloitte, Cédric Lebegge and Quentin Limbourg from KBL, and Franky Warnez from BIL offered the audience useful insights into ongoing programs, shared experiences, and best practices.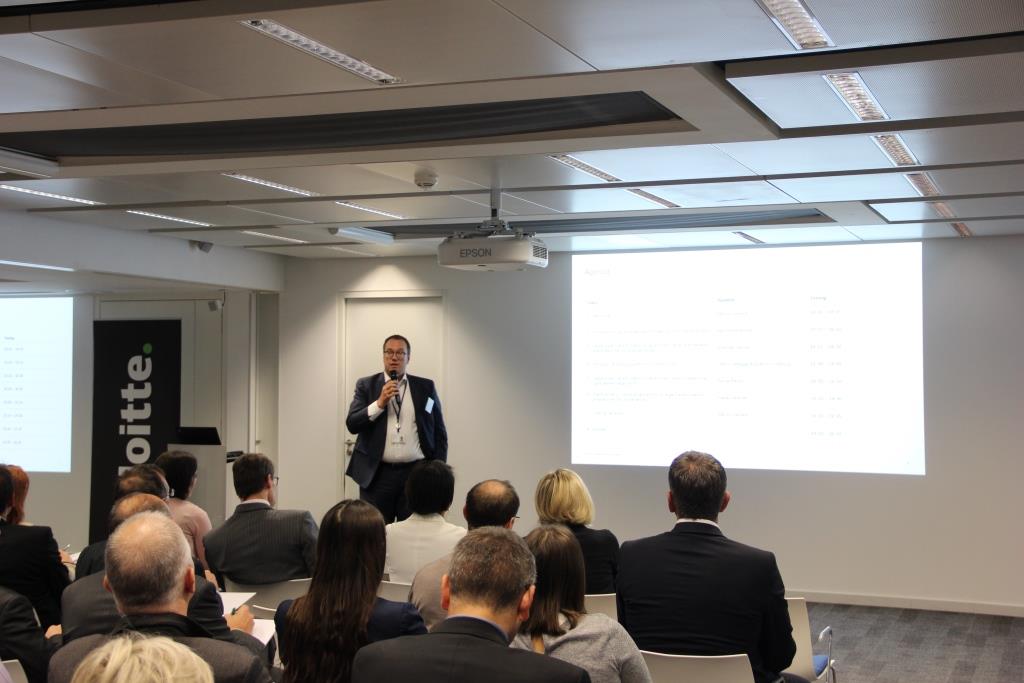 The discussions revolved around different types of programs and methods -Agile or Waterfall? That is still the question- how to run a program over more than five years, and how to handle a digital transformation.
One of the most popular questions was "Which project management tool to use for this particular program". The responses varied, but it became clear that PowerPoint is still the program of choice for board presentations.
Even if most of the examples were related to banks and the financial environment more broadly, the practical, hands-on approach was very appreciated by the audience, and members and Deloitte guests engaged in constructive conversations during the networking cocktail that succeeded the conference.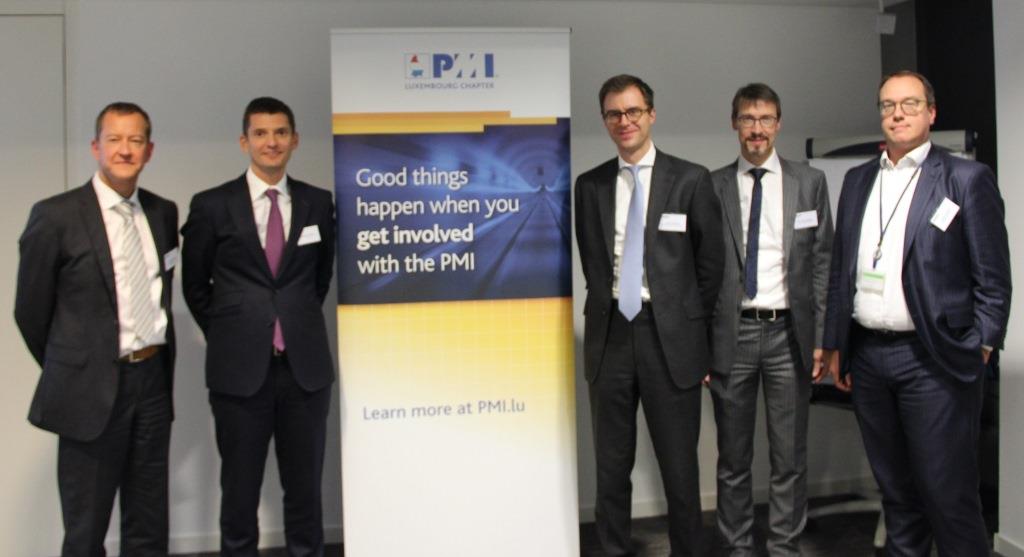 From left to right: Franky Warnez (BIL), Quentin Limbourg (KBL),
Cédric Lebegge (KBL), Karl-Heinz Rossler (PMI), Patrick Laurent (Partner-Deloitte)
| | |
| --- | --- |
| Editor: Eloïse Le Vot, Manager, Deloitte | Pictures: Stéphane Louis, Director of Communication & Marketing, PMI Luxembourg |