PMI Luxembourg Chapter on How Agile are companies in Luxembourg
Every year the Project Management Institute (PMI®) Luxembourg Chapter organizes an event in collaboration with its Premium Chapter Sponsor, PwC Luxembourg.
On September 18, members and non-members of the chapter had a great opportunity to learn about the research findings on the practice of project management
in Luxembourg, with a special focus on Agile practices, followed by a very interesting exchange of views and experiences of agile practitioners during a panel discussion and a networking cocktail.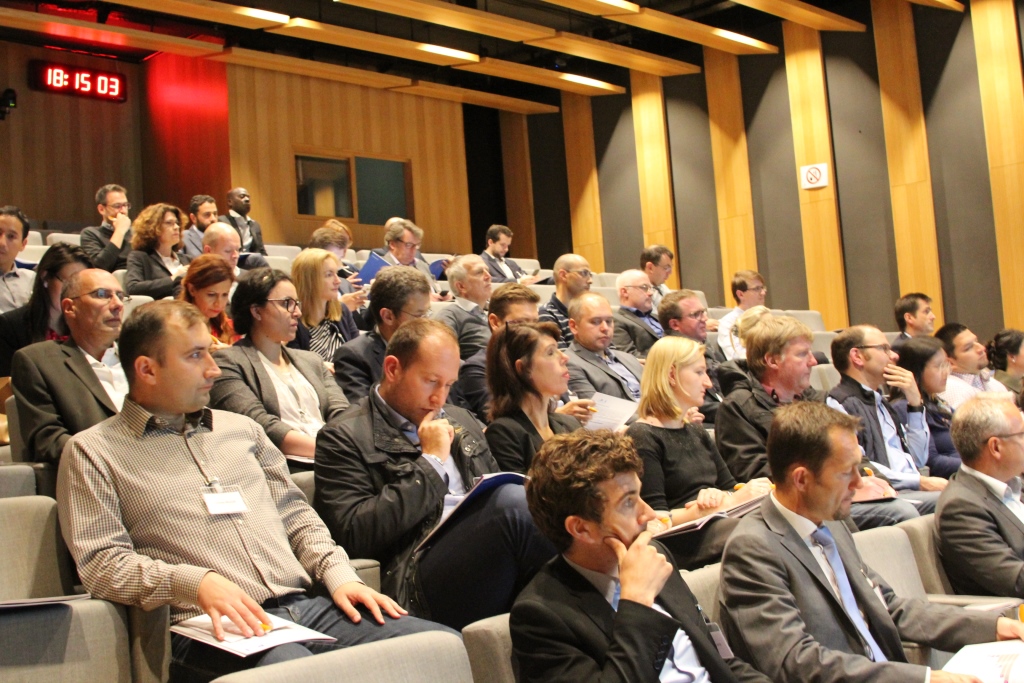 After the welcoming remarks of Karl-Heinz Rossler, Vice President/Secretary of the PMI Luxembourg Chapter, Sylvain Chery (Agile Partner) presented a high-level implementation roadmap to "Being an agile company in an agile world". He reminded the audience of the sense of urgency to adapt faster in a VUCA world, i.e. Volatile, Uncertain, Complex and Ambiguous; he also stressed the importance of a radical management shift to further enable organizations to develop capabilities at three levels: individual, team and organizational. Finally, he highlighted the importance of training and coaching, together with cross-functional communication, when embarking in an Agile Transformation Journey.
Nassos Karageorgiadis (PMI) and Cédric Schumacker (PwC) presented the key findings of the study "How agile are companies in Luxembourg". They explained that although the level of adoption of agile practices in Luxembourg are still experimental, it has become increasingly important to addressing the challenges of delivering value faster. The presentation was followed by an engaging discussion moderated by Thierry Kremser (Partner and Data & Technology Leader at PwC Luxembourg). The panelists included Sylvain Chery (Agile Partner), Julien Renkin (Fundsquare) and Leigh-Ann Scheepers(Goodyear Dunlop Tires Operations SA) and Karl-Heinz Rossler (PMI). The active participation of the audience in the discussion allowed for a greater exchange of insights.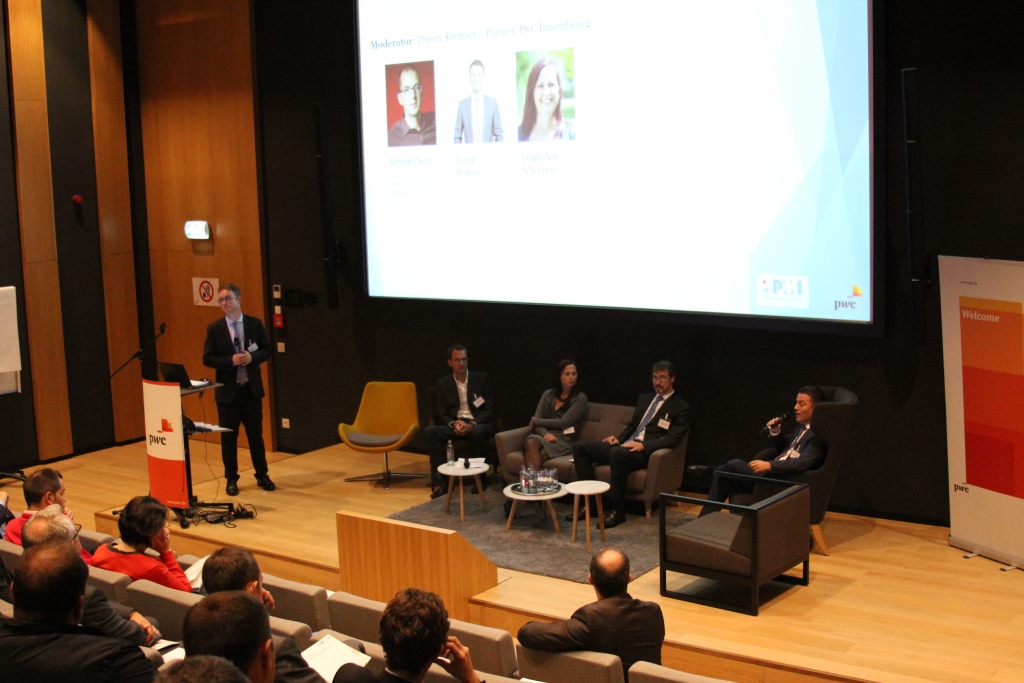 After the closing remarks of Saskia Van Dyck, Director of Membership and Volunteers of PMI Luxembourg Chapter, the participants had further opportunity to interact with the panelists and other project management practitioners at the networking cocktail.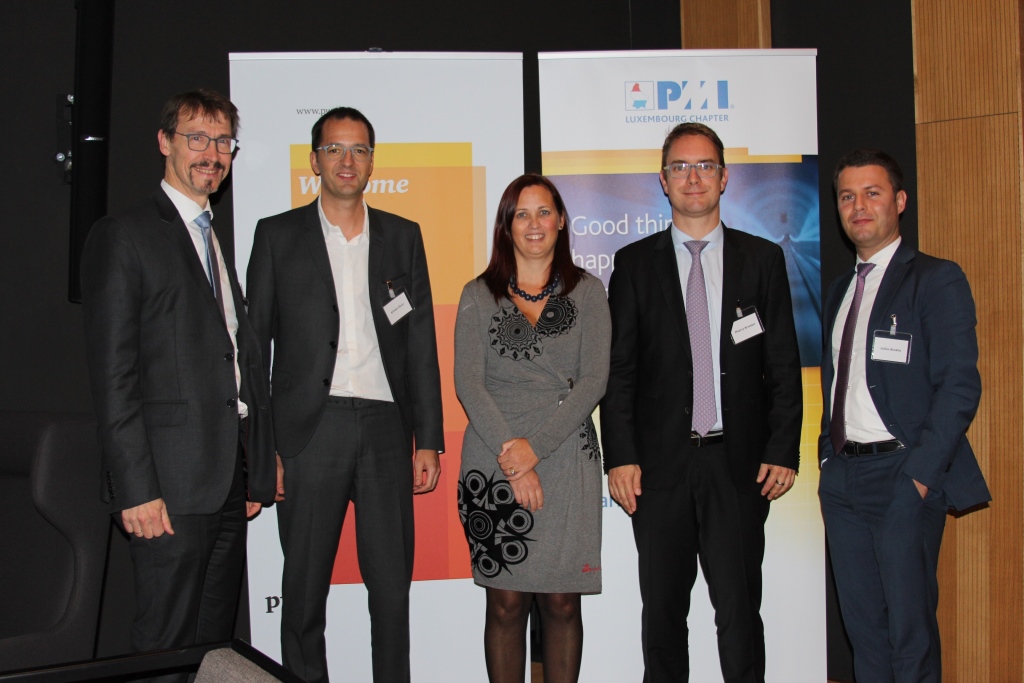 From left to right: Karl-Heinz Rossler, Sylvain Chery, Leigh-Ann Scheepers, Thierry Kremser, Julien Renkin
| | |
| --- | --- |
| Editor: Nelly Meuffels, PMI Luxembourg Chapter Volunteer | Pictures: Crista Filip, PMI Luxembourg Chapter Volunteer |