On May 29, the PMI Luxembourg Chapter hosted a presentation of Zhivka Kalaydzhieva, Auditor at the European Court of Auditors, Chamber II "Investment for cohesion, growth and inclusion", carrying out performance and compliance audits in the field of the European Structural and Investment Funds. Zhivka Kalaydzhieva holds a Ph.D. in International Economics from the Bulgarian Academy of Sciences, and since 2014 has joined the efforts of ECA, through audit engagements aimed at improvements of the activities that have long-term impacts (socio-economic consequences, for example, when auditing employment projects).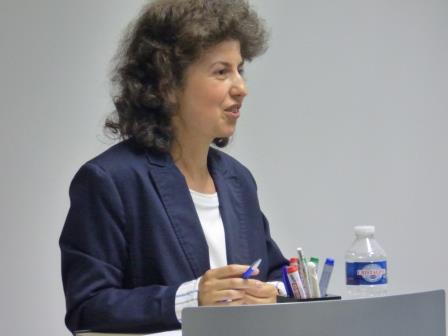 In her presentation Zhivka stressed the importance of the 3E's in Performance Audits, as an independent and objective examination of systems, programs or organizations, in relation to the (1) effectiveness, (2) efficiency and (3) economy of the money spent under projects and programs. Zhivka also explained each of the performance audit phases, from planning, examination and reporting to the corresponding follow-up of the audit findings and recommendations. She highlighted the importance identifying the 'auditability of the information': "an analysis should be conducted to determine whether the questions of the audit engagement can be answered in light of the available information, which should be both, collectively exhaustive and mutually exclusive", as she noted.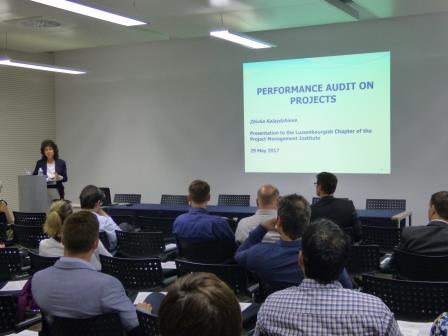 Karl-Heinz Rossler, Vice President/Secretary of PMI® Luxembourg Chapter also reminded the audience how Project Management is indispensable for business results. And in the context, Performance Audits play such a key role in helping identify problems in due time, and thus increase the likelihood of success and/or preventing future mistakes through valuable lessons learned in future projects.
Participants not only had the opportunity to interact with the presenter during the Q&A session, but also had the chance to engage actively with other attendees thanks to the networking cocktail.
Editor:
Nelly Berrios
PMI Luxembourg Chapter Volunteer

Pictures:
Saskia Van Dyck
Director of Membership and Volunteers