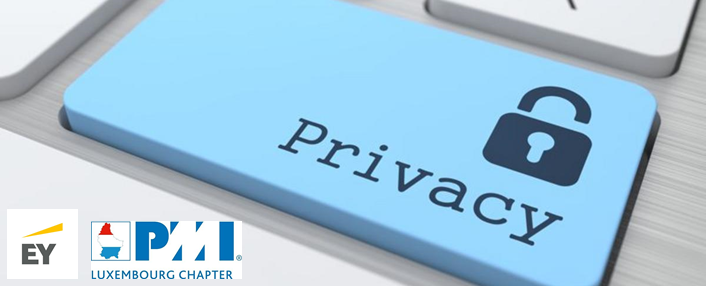 Tuesday, 30 April 2019 from 18:30 to 21:00.
EY and PMI Luxembourg Chapter are pleased to invite you to the event on Privacy by Design, another dimension of Project Management embedded into business strategy. During this session, we will talk on how GDPR is bringing an added value to the organization, how business strategies are right now turning around this compliance "issue", and how Project Management is embedded into it through the concept of "privacy by design".
About the Speaker: Alejandro del Rio is Manager at EY Luxembourg into the advisory department. Alejandro has technical background with a master degree in Information Security Management and over 7 years of experience working on privacy matters since his past in Spain. Alejandro is a professional executive who is able to articulate security and risk in business terms at Executive Committee & Board level or communicate & present at all levels of the organization. The depth and the broadness of his expertise has been developed working in different sectors as both consultant and end client where he has advised C-officers, replaced CISO, manage program in IT Risk / Information Security / IT Strategy. These companies were in industries such as travel, water, banking, public sector, IT, etc.
Kindly note that the presentation will be held in English and that the number of seats is limited. To confirm your attendance please register online no later than Sunday, 28 April 2019.
To register online please press here.